WHAT'S HAPPENING...
Stair District Library hours: Mon. & Wed.: 10 a.m.-7 p.m.; Tues. & Thurs.: 1-5 p.m.; Fri. & Sat.: 10 a.m.-2 p.m.
GRAND OPENING:
PAPADOPETROS PERCUSSION PLACE!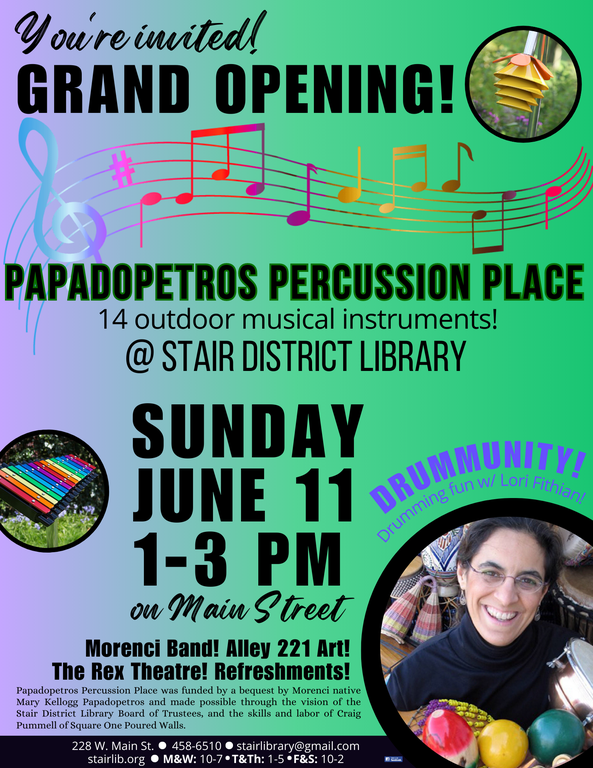 ________________________________
NEW YEAR, NEW ME!

NOTE: 

the "Clean Up Your Act Little Book Club" discussion group has merged with the Lenawee County Health Department monthly "New Year, New Me" presentations.
The programs are scheduled the second Wednesday of the month at 5:30 p.m.
June 14: Self-Care: 

Learn about the importance of self-care and helpful practices to implement. 
Hear about library resources. Make a DIY body scrub! Try new foods! Enjoy delicious refreshments!
_________________________________
SUMMER READING PROGRAM!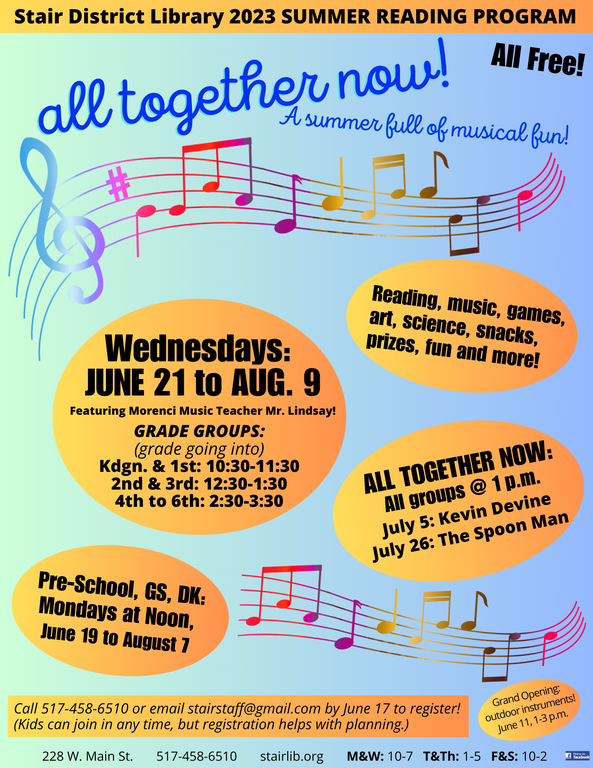 Lots of fun in store for kids this summer with a musical theme that complements the new Papadopetrus Percussion Place outdoor musical instruments in front of the library! Kids can join any time during the summer, but registration by June 17 helps us with planning.
_________________________________
'ART STUDIO' OPEN WHEN POSSIBLE!

#THE100DAYPROJECT
began globally Feb. 22 and ends June 2. We're encouraging patrons to participate in any way they like. 
Make art or music. Write poetry. Knit or crochet. Take photos. It doesn't matter what you do, just choose any kind of project and create every day for 100 days. 5-10 minutes/day...or longer.
Need inspiration? Come try out our art supplies through June 2 during regular hours as staffing allows.
Optional: Post your progress on Instagram:
#The100DayProject
. Display your work at the library!
Visit the100dayproject.org to learn more...
_______________________________
EVENING BOOK DISCUSSION!

NOTE: The Evening Book Discussion group meets the fourth Monday of the month at 7 p.m.
Who: Anyone who loves books and a good discussion. 
What: The Music of Bees by Eileen Garvin
When: Monday, June 26, 7 p.m. 
Where: Stair District Library Annex
Why: It's fun! Intellectually stimulating! Socially uplifting!
How: Call the library at 458-6510 or email stairlibrary@gmail.com to reserve a copy of the book.
_______________________________
BABY/TODDLER TIME!

MONDAYS @ 10:30 A.M:

 
The program features short books, songs, nursery rhymes, finger plays, lap bounces and the like.
Geared to children under two accompanied by their parents or caregiver.
Older siblings are welcome to attend.
Email stairlibrary@gmail.com or call 517.458.6510 to register and reserve a supplies kit!
__________________________________
FREE COVID HOME TEST KITS!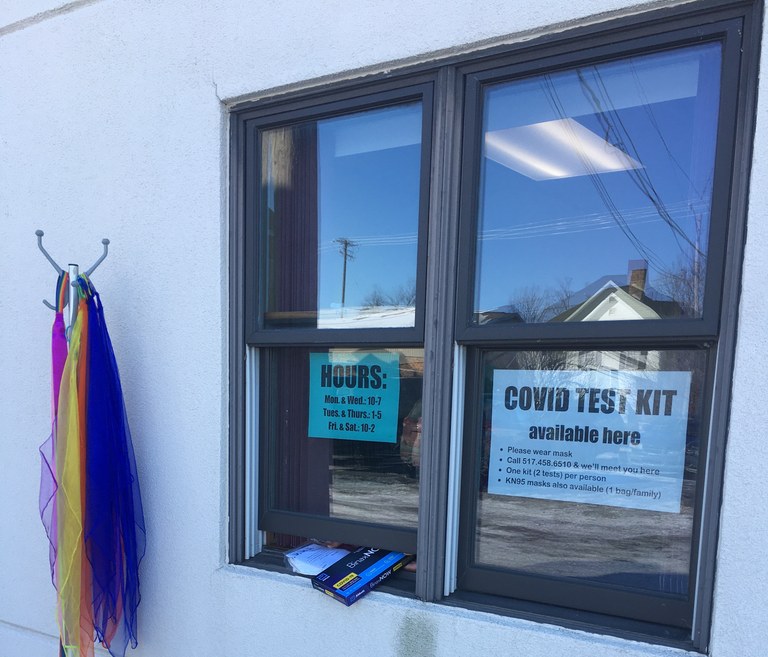 We still have FREE COVID test kits at Stair District Library! CURBSIDE at the BACK of the library through the window during open hours:  M&W 10-7; T&TH 1-5; F&S 10-2.
 One kit (two tests) per person.
 Call ahead at 517-458-6510 to make sure tests are  available; call when you arrive at the parking lot and we'll meet you at the window. 
Packages of KN95 masks are also available.
__________________________________
MORENCI HISTORY!
Morenci newspapers from the 1920s to 2020. Click "Observer":

YEARBOOKS:

  
Morenci High School
__________________________________
Online Card Registration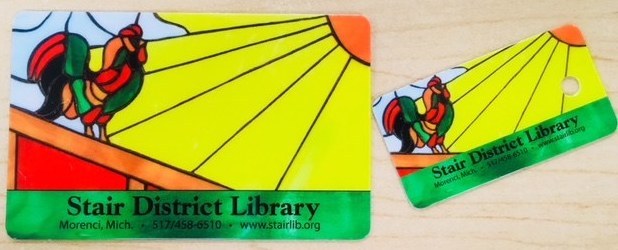 Morenci Area Schools students: register here with parent/guardian approval.

Click the bulldog

 
District residents*: Get your Stair District Library card online to access ebooks, audio books, and magazines through OverDrive/Libby for adults and children. ALSO AVAILABLE: hoopla! Get instant access to movies, TV shows, comics, music and more ebooks and audio books! No waiting, no holds!
name

address

residency (City of Morenci or Seneca or Medina)*

phone number

child (under 18) or adult
Patrons who already have a library card and who need help getting set up with OverDrive/Libby or hoopla: email 

stairstaff@gmail.com or call 458-6510.
*The library's service area consists of the City of Morenci and the parts of Seneca and Medina Townships within the Morenci Area Schools District.
__________________________________
Directions for reserving library items:
Call 517-458-6510 to place an order for library materials or follow these steps:
Click on the photo of the card catalog (either in the left column or below) or the "rooster" library card photo above;
Click "Please login";
Enter your library card number in both the username and password fields;
Enter search terms (title, author, or subject);
When results come up, click the hold icon for the desired item;
Click "Place Hold" in the next screen;
Click OK.
To doublecheck that the hold was placed, click "Your Account" and scroll to "Items on Hold." 
We will contact you when your order is ready

If you prefer curbside pick-up, call us when you arrive at the parking lot behind library

Wear a mask; we'll meet you at the door.



Call 517-458-6510 or email stairlibrary@gmail.com if you need help with anything...especially if you can't find your library card or your account needs to be updated.
Not sure what you want? Let us surprise you with a Book Bundle Bag! Just ask us to choose some books for you and we'll let you know when they're ready.
__________________________________
Copy/Print/Scan/Fax Services
All services are available and can be handled curbside if preferred. Make arrangements by calling 517-458-6510 or email documents to stairstaff@gmail.com
Copies/prints: 10-cents/page B/W; 50-cents/page color
Scan to email: $1.00
Fax: To send: $1.50 for first 3 pages, 10-cents/page for additional pages.
Fax: To receive: $1.00
__________________________________
________
Visit us on Facebook to see the artwork created by Morenci Middle and High School students under the direction of Mr. Grime, currently on display in the library annex. Click owl below to go to Facebook and then scroll down to the May 14, 2020 art show post.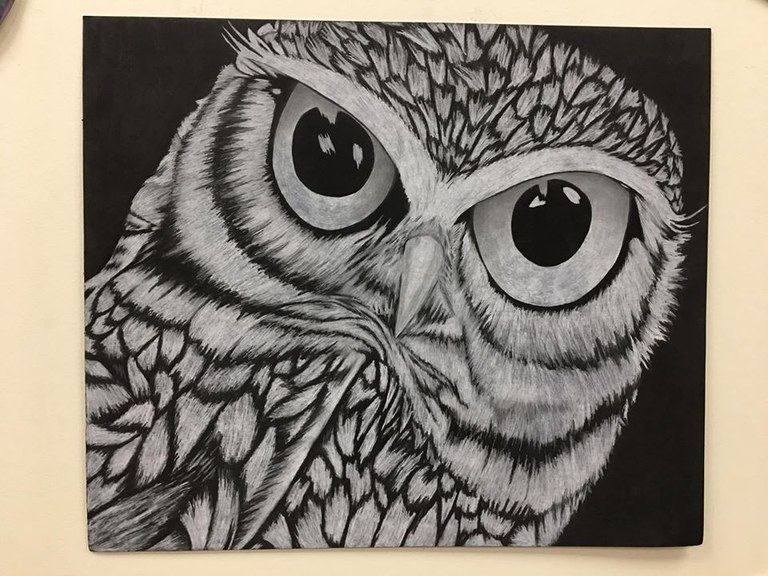 ____________________________
Video series by Cally Gautz brings children's literature to life in a new way! Check it out on Facebook! (Click on "LIT2LIFE" above to see the video.)
_
_
__________________________
"SCULPTAMANIA!"
Creative Construction Toys (Available by request only at this time)
Play with our totally cool creative construction toys whenever we're open! (Funded by Disney through a grant administered by the Association for Library Services to Children, a division of the American Library Association)
MagnaTiles
B. Toys Bristle blocks
Connectagons
Keva planks
Magformers
Quadrilla
Strawbees
Blocks: architectural, unit, Haba
255-piece domino race set
Sculpture in a Box
K'Nex
Zoob
Suspend
Squigz
What is your library worth to you?
Literally...how much do you save by using your library? Find out by using this "Return on Investment Calculator." 
A FEW LINKS...

  ...and click "Like!"
Mrs. Kruger's Blog  (Former Morenci Middle School teacher reviews books)
---
- Work and research from the office or from home, anytime
 - Book reviews, top sellers, author interviews, and news headlines
________________________________________________________