WHAT'S HAPPENING...
Summer Hours: Monday: 10 a.m. to 7 p.m.; Wednesday: 10 a.m. to 7 p.m.; Tuesday, Thursday, & Friday: 1 to 5 p.m.; Saturday: 9 a.m. to 1 p.m.
Fantasy Village! Fun for kids from pre-school (with an adult) to 6th grade! Must register by Dec. 5 at 5 p.m. Space is limited!
__________________________________
BOOK DISCUSSION 
NOTE: The book discussion group meets the third Monday of the month, February through November. 
Who: Anyone who loves books and a good discussion. 
What: Blue Christmas by Mary Kay Andrews
When: Monday, November 18, 2019, @ 7 p.m.
Where: In the Library Annex
Why: It's fun! Intellectually stimulating! Socially uplifting!
How: Ask for a copy of the book at the circulation desk; large print and audio also available.
_________________________
BABY/TODDLER TIME
Every Monday at 10:30 a.m. throughout the Morenci school year STARTING SEPT. 17, 2018.

The program is canceled when Morenci schools are delayed or closed.

The program is a participatory, rollicking half-hour of short stories, songs, nursery rhymes, finger plays and the like for children under two and their parents or caregiver. Pre-school age children accompanied by their parent or caregiver are welcome to attend.
Registration is not required, but is helpful for staff planning.
_________________________
TALK with TED @ TWO  
_________________________
Clean Up Your Act!
The Clean Up Your Act Little Book Club has resumed meetings!
Inspired by little, short books such as Marie Kondo's "The Life-changing Magic of Tidying Up: the Japanese art of decluttering and organizing."
Next session: Wednesday, Nov. 13, 6 p.m.
Stair District Library Annex

Melissa Elliott will guide the group. 

Join in or just listen to lively, unpredictable conversation and discussion!

 Melissa has lots of great resources to suggest...not just little books! 
________________________________

"MADDOGGS' SCIENCE: GIRLS NIGHT OUT!"
● Bright Idea: FREE field trip to the Ann Arbor Hands-On Museum to explore light and optics! FREE guided tour of the Light and Optics Gallery! FREE brown bag dinner!
Thursday, Sept. 19, 3:15 p.m.: meet at the library to carpool to Ann Arbor
Registration required by Wednesday, Sept. 18, 5 p.m. to help with staff planning. Send a message on Stair District Library Facebook, email stairlibrary@gmail.com or stop in or call 458-6510 during regular hours: Monday & Wednesday: 10  a.m. to 7 p.m.; 

Tuesday, Thursday, & Friday: 1 to 5 p.m.; 
Saturday: 9 a.m. to 1 p.m.
("MADDOGGS" stands for Mothers, Aunts, Daughters, Daughters-in-Law, Grandmothers/granddaughters/girlfriends, and Sisters. The "O" is for other people: everybody is welcome to attend! BRING THE WHOLE FAMILY!)
"GIRLS NIGHT OUT" is a series of 6 FREE events/field trips with short demonstrations of scientific principles. It's part of the NASA @ My Library grant initiative. NASA @ My Library is led by the National Center for Interactive Learning at the Space Science Institute in partnership with the American Library Association Public Programs Office, the Pacific Science Center, Cornerstones of Science, and the Education Development Center.
Last event date and time to be announced:
● Out to Ohio: Field trip to Plum Brook Station to tour the Glenn Research Center & NASA Glenn Visitor Center. 
Previous events:
Starry, Starry Night: Field trip to the Dark Sky Preserve at Lake Hudson preceded by a light dinner and activities at the library, Sept. 29, 2018

Light Bright Library: an evening at the library with electrical gadgets such as Snap Circuits, Lite-Brites, Makey Makey. July 23, 2018

Planetarium: Science Cafe at the library with Snippets of Science and Snazzy Snacks, followed by field trip to Adrian College Robinson Planetarium with Dr. Sarah Hanson & /cosmic Colors planetarium show. Feb. 17 2018, 5 p.m. at library; 7 p.m. at planetarium.

Paint & Sip: of Van Gogh's "The Starry Night" Oct. 19, 2017
____________________________
FAMILY STORYTIME: Resumes in the fall. 
Books and stories! Music and movement! Hands-on activities and occasional snacks!
JOIN THE FUN!

The program focuses on the 3-5 year-old age group, but all family members are encouraged to attend. Pre-schoolers must be accompanied by an adult.
Attend any or all of the Mondays, registration is helpful for planning; see contact info.
Send a message on Stair District Library Facebook, email stairlibrary@gmail.com or stop in or call 458-6510 during regular hours: Monday & Wednesday: 10  a.m. to 7 p.m.; Tuesday, Thursday, & Friday: 1 to 5 p.m.; 

Saturday: 9 a.m. to 1 p.m. Closed Wednesdays in the summer at 5 p.m.

_________________________________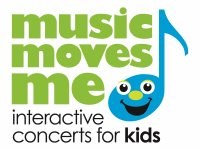 MUSIC MOVES ME!
Saturday, March 28, 9:30 a.m.
Check back next year for the theme!
For kids ages 2 to 6 & family.
FREE 30-minute program: Featuring short solo selections by Adrian Symphony Orchestra musicians and Caryn Sieler, a music and movement specialist who leads the program with interactive themes which include rhymes, songs and picture books. 
FREE BREAKFAST!
Call 458-6510 or RSVP on Facebook event when it's posted. (Like/follow Stair District Library if you haven't already).
This activity is supported by the Michigan Council for Arts and Cultural Affairs and the National Endowment for the Arts with additional support from Kappa Kappa Epsilon sorority 
___________________________________
TECH TIME ON TUESDAYS
From 4 to 5 p.m. every Tuesday, staff will be available to help you with your mobile device or give computer-related instruction. Bring your questions: If we don't know the answer, we'll find someone who does!
"SCULPTAMANIA!"
Creative Construction Toys Available Daily in the Library
Play with our NEW totally cool creative construction toys whenever we're open! (Funded by Disney through a grant administered by the Association for Library Services to Children, a division of the American Library Association)
MagnaTiles
B. Toys Bristle blocks
Connectagons
Keva planks
Magformers
Quadrilla
Strawbees
Blocks: architectural, unit, Haba
255-piece domino race set
Sculpture in a Box
K'Nex
Zoob
Suspend
Squigz
What is your library worth to you?
Literally...how much do you save by using your library? Find out by using the "Return on Investment Calculator" in the box to the right, under the hours, or at the top left in the navigation box...last item.
A FEW LINKS...

  ...and click "Like!"
...visit the Stair Teen Book Club
---
- Work and research from the office or from home, anytime
 - Book reviews, top sellers, author interviews, and news headlines