WHAT'S HAPPENING...
NOTICE: The Stair District Library Board of Trustees will meet Monday, January 18, 5:30 PM
The meeting will be held virtually on Zoom. 
Reason: health, safety and public welfare.
Members of the public are welcome to attend.  
Click the Zoom link below or call in on one of the phone numbers and enter the Meeting ID:
https://woodlands.zoom.us/j/93579365263
Meeting ID: 935 7936 5263
One tap mobile
+16468769923,,93579365263# US (New York)
+13017158592,,93579365263# US (Washington D.C)
Dial by your location
        +1 646 876 9923 US (New York)
        +1 301 715 8592 US (Washington D.C)
        +1 312 626 6799 US (Chicago)
Meeting ID: 935 7936 5263
Members of the public who wish to submit a question or concern to the board or who need to request special accommodations in advance of the meeting may do so by emailing stairlibrary@gmail.com by 3 p.m. 1.18.2021
________________________________
Morenci Observer/State Line Observer Newspapers Are Digitized!
See Morenci newspapers from the 1920s to the present! Click on "Observer" below:

________________________________

Students! Parents! Adults! Check out tutor.com: Connect with live tutors for homework help, take practice quizzes, upload papers and resumes for review, and lots of etc.! And, it's free for Stair District Library cardholders! See way below for how to get a library card.
________________________________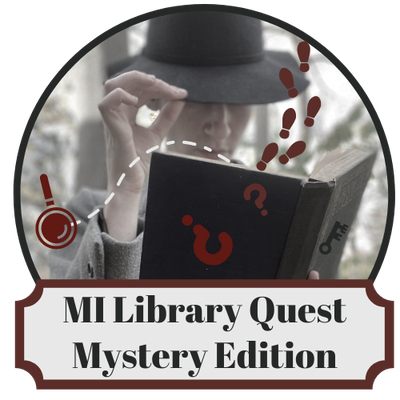 "The cameras only record in black and white, so it's hard to be sure, but it looks like they were wearing all grey."
Teens! Use the above clue to help solve MiLibraryQuest: Mystery Edition. Click the above image to find out more & get more clues. Figure it out, then enter for a chance to win a prize!  
________________________________
"Can Unicorns Have Two Horns?" | Music Moves Me Returns!
Join Adrian Symphony Orchestra musicians as they perform for Music Moves Me, a FREE virtual concert inspired by Amy Krouse Rosenthal's "Uni the Unicorn and the Dream Come True."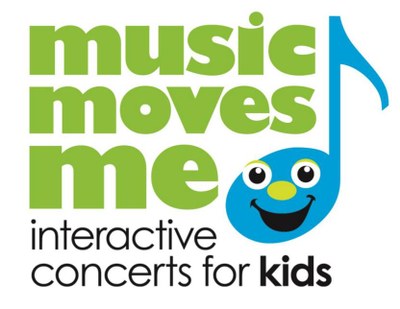 Music Moves Me: interactive concerts for kids is a FREE virtual concert featuring short solo selections by an Adrian Symphony Orchestra musician. The performance will include rhymes, songs, and a picture book that inspire movement and careful listening.
When: 
Now! Click graphic above or here.

Location: 
Available online through three participating libraries:
Adrian District Library (517-265-2265)
Tecumseh District Library (517-423-2238)
Stair District Library in Morenci (517-458-6510)
Register:
Registration not required to watch performances. Each library will have a limited supply of "participation kits" that include a scarf and a stuffed unicorn for which registration is necessary. Stair District Library patrons: call 458-6510 or email stairlibrary@gmail.com to reserve a kit, while supplies last.
Featured performers:
Colleen Conway - Horn
Wynne Marsh - Piano
Caryn Sieler of Lenawee's Heart & Soul - Music & Movement Specialist
The featured book: Uni the Unicorn and the Dream Come True by Amy Krause Rosenthal
Music Moves Me is made possible through a grant from the Michigan Council for Arts & Cultural Affairs as well as the Arts Alliance.
____________________________________
Did you know?!
Stair District Library won a $5,000 grant late last spring provided by Michigan Humanities and the National Endowment for the Humanities (NEH)
 as part of the Coronavirus Aid, Relief and Economic Security (CARES) Act economic stabilization plan. It helped pay staff wages through the summer and fall so that we could maintain Curbside services such as Book Bundles, reserved book requests, computer use, and free copy/print/scan/fax services up to 10 B/W pages...services that are still available through March 31, 2021! Your tax dollars at work!
________________________________
BOOK DISCUSSION ON ZOOM!
NOTE: The book discussion group usually meets the third Monday of the month, February through November, but will be meeting on Zoom as announced.
Who: Anyone who loves books and a good discussion. 
What:  The Two-Family House by Lynda Cohen Loigman 
When: Monday, Jan. 18, 7 p.m.
Where: On Zoom! Email stairlibrary@gmail.com and ask for the meeting ID info 
Why: It's fun! Intellectually stimulating! Socially uplifting!
How: Call the library at 458-6510 or email stairlibrary@gmail.com to reserve a copy of the book.
____________________________
FANTASY VILLAGE
GINGERBREAD HOUSE KITS!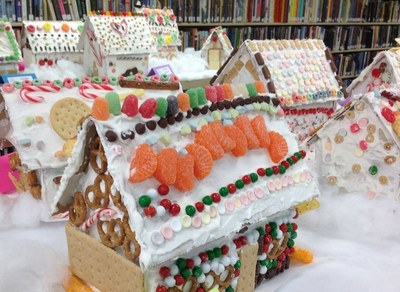 The Fantasy Village gingerbread house project is now a Take & Make kit: a cardboard house, Royal frosting and some construction materials to get started on decorating.
Stair District Library patrons: reserve a kit for your child by 2 p.m., Sat., Dec. 5.
Call the library at 458-6510 or email stairlibrary@gmail.com with name and age/grade of child.
Pick up kit Dec. 7 to 12 during Curbside Pickup hours: Monday, Wednesday, Friday, Saturday: 10 a.m. to 2 p.m. and Tuesday and Thursday 11 a.m. to 7 p.m.
Many thanks to former library director Liz Stella who makes the houses and frosting!
___________________________
Hello, fellow library lovers! 
All of us here at Stair have been missing you.  We never imagined we'd be closed this long!  The safety of our patrons, staff and community at large has been paramount in our minds.
For that reason, we have provided nearly all of our services through Curbside Pick-up. We are filling requests for materials by phone, email, text, and website, and staff have been making up special personalized "Book Bundles" of materials patrons might enjoy. Call and ask about it!
We've continued to provide copy/fax/scan/print services at no cost (up to 10 pages black/white). Many materials are available online through OverDrive/Libby and RBdigital. Laptops can be checked out for outdoor use.
Due to the recent rise in COVID cases, we have temporarily suspended visits by appointment. Call 458-6510 to see how we can meet your library needs!
Curbside Pick up continues at the back door. (See info below and see photos on Facebook of some our most recently added books!) 
Sincerely,
Colleen Leddy, Director
____________________________
Welcome!
Explore the links on this site for a wealth of free resources including RBdigital which gives access to magazines, newspapers, movies and TV shows, and comics and graphic novels...all with no waiting;
OverDrive/Libby for access to books and audiobooks (RBdigital audio books have moved over to the Libby platform);
Mango languages;
Consumer Reports;
MeL, the Michigan eLibrary; and more!
Contact us at 458-6510 or email stairlibrary@gmail.com if you need assistance in setting up accounts.
Thank you for your understanding during these challenging times. We hope to see you soon in the library!
Colleen Leddy, Director
____________________________
Curbside Pick-up Hours:
Tuesday and Thursday: 11 a.m. to 7 p.m.

Monday, Wednesday, Friday, Saturday 10 a.m. to 2 p.m.
____________________________

Directions for reserving library items:
Call 517-458-6510 to place an order for library materials or follow these steps:
Click on the photo of the card catalog (either in the left column or below);
Click "Please login";
Enter your library card number in both the username and password fields;
Enter search terms (title, author, or subject);
When results come up, click the hold icon for the desired item;
Click "Place Hold" in the next screen;
Click OK.
To doublecheck that the hold was placed, click "Your Account" and scroll to "Items on Hold." 
We will contact you when your order is ready

Call us when you arrive at the parking lot behind library

Wear a mask or face covering

Pick up order from table at back door after staff member goes inside
Curbside Pickup Hours
Tuesday and Thursday: 11 a.m. to 7 p.m.

Monday, Wednesday, Friday, Saturday 10 a.m. to 2 p.m.
Call 517-458-6510 or email stairlibrary@gmail.com if you need help with anything...especially if you can't find your library card or your account needs to be updated.
Not sure what you want? Let us surprise you with a Book Bundle Bag! Just ask us to choose some books for you and we'll let you know when they're ready.
Copy/Print/Scan/Fax Services
All services are available during curbside hours, handled by staff only. Make arrangements by calling 517-458-6510 or email documents to stairlibrary@gmail.com
There is no charge for any of these services (up to 10 pages, B/W) through the end of December, 2020.
___________________________

RBdigital is available now! Create an account and then gain access instantly to FREE magazines, audio books, newspapers, movies, TV shows, comics and graphic novels!
Click the link, download the app, set up an account in 4 easy steps: instant access to great stuff!
____________________________
Clean Up Your Act!
Everybody is invited to join the "Clean Up Your Act Little Book Club" book discussion group which is Inspired by little, short books such as Marie Kondo's "The Life-changing Magic of Tidying Up: the Japanese art of decluttering and organizing."
Next session: To be announced
Topic:  
To be announced
Register: email Colleen at stairlibrary@gmail.com for the Zoom link.

Melissa Elliott will guide the group. 

Join in or just listen to lively, unpredictable conversation and discussion!

 Melissa has lots of great resources to suggest...not just little books! 
______________________________
Census
The Census can be filled out online even if you lost the 12-digit Census ID:
______________________________
Online Card Registration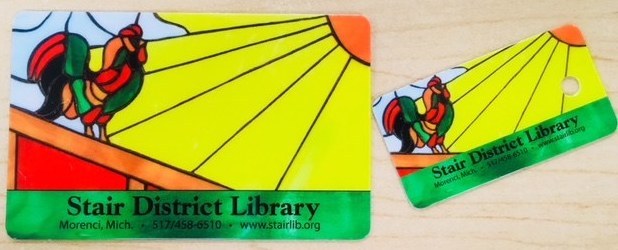 District residents: 

Get your Stair District Library card online to access ebooks and audio books through OverDrive/Libby for adults and children. And, 

through RBdigital, access

 magazines, newspapers, movies, TV shows, comics and graphic novels!
name

address

residency (City of Morenci or Seneca or Medina)

phone number

child (under 18) or adult
Patrons who already have a library card and who need help getting set up with OverDrive/Libby or RBdigital: email 

stairlibrary@gmail.com or call 458-6510.
____________________________
BABY/TODDLER TIME
LIVE BABY/TODDLER TIME ZOOM SESSIONS SCHEDULED

MONDAYS AT 10:30 A.M.

: 
The program features short stories, songs, nursery rhymes, finger plays, lap bounces and the like for children under two and their parents or caregiver.
Pre-school age children accompanied by their parent or caregiver are welcome to attend.
Registration is required. TO REGISTER, EMAIL COLLEEN at stairlibrary@gmail.com.
________________________________
Visit us on Facebook to see the artwork created by Morenci Middle and High School students under the direction of Mr. Grime, currently on display in the library annex. Click owl below to go to Facebook and then scroll down to the May 14 art show post.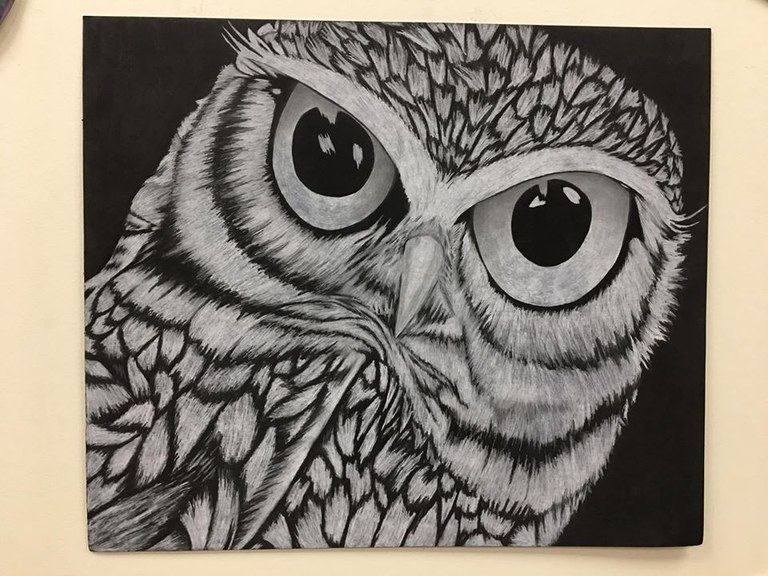 ____________________________
New video series by Cally Gautz brings children's literature to life in a new way! Check it out on Facebook! (Click on "LIT2LIFE" above to see the video.)
____________________________
See our Facebook Live May 2020 moonrise celebration  
A NASA @ My Library program...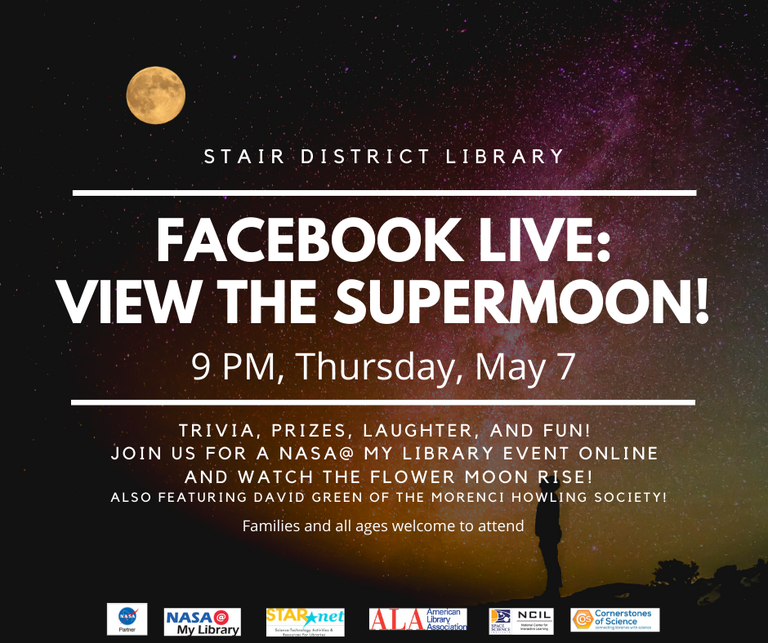 ____________________________
For Children:
Looking for some great resources for children? Check out this list compiled by Mary Beth Reasoner, Children's Librarian at Tecumseh District Library. Click here. 
Click here for free access to a wide variety children's books:

______________________________
Click here for the 2020 Summer Reading Program Facebook Live recording of
"Imagine You're King"

:

_
_
__________________________
RAISING READERS! STAIR'S ABC'S: Art, Books, and Cooking: To be announced
(Formerly Family Storytime...New focus, new fun!)
Explore Art, read Books, learn to Cook something. A! B! C! (And still some Music and Movement!)
JOIN THE FUN!

The program focuses on the 3-5 year-old age group, but all family members are encouraged to attend. Pre-schoolers must be accompanied by an adult.
Registration is helpful for planning, but not required; see contact info below.
Send a message on

 

Stair District Library Facebook, email

 

stairlibrary@gmail.com or stop in or call 458-6510.
____________________________

Teen Game Night!
Nest session: To be announced
Play board games online with teens from other libraries around the state!
Click the Game Night graphic above to link to the registration form on the Facebook event page or click here.
_______________________________

"MADDOGGS' SCIENCE: GIRLS NIGHT OUT!"
● Bright Idea: FREE field trip to the Ann Arbor Hands-On Museum to explore light and optics! FREE guided tour of the Light and Optics Gallery! FREE brown bag dinner!
Thursday, Sept. 19, 3:15 p.m.: meet at the library to carpool to Ann Arbor
Will be rescheduled for a later date. Registration will be required to help with staff planning.
("MADDOGGS" stands for Mothers, Aunts, Daughters, Daughters-in-Law, Grandmothers/granddaughters/girlfriends, and Sisters. The "O" is for other people: everybody is welcome to attend! BRING THE WHOLE FAMILY!)
"GIRLS NIGHT OUT" is a series of 6 FREE events/field trips with short demonstrations of scientific principles. It's part of the NASA @ My Library grant initiative. NASA @ My Library is led by the National Center for Interactive Learning at the Space Science Institute in partnership with the American Library Association Public Programs Office, the Pacific Science Center, Cornerstones of Science, and the Education Development Center.
Last event date and time to be announced:
● Out to Ohio: Field trip to Plum Brook Station to tour the Glenn Research Center & NASA Glenn Visitor Center. 
Previous events:
Starry, Starry Night: Field trip to the Dark Sky Preserve at Lake Hudson preceded by a light dinner and activities at the library, Sept. 29, 2018

Light Bright Library: an evening at the library with electrical gadgets such as Snap Circuits, Lite-Brites, Makey Makey. July 23, 2018

Planetarium: Science Cafe at the library with Snippets of Science and Snazzy Snacks, followed by field trip to Adrian College Robinson Planetarium with Dr. Sarah Hanson & /cosmic Colors planetarium show. Feb. 17 2018, 5 p.m. at library; 7 p.m. at planetarium.

Paint & Sip: of Van Gogh's "The Starry Night" Oct. 19, 2017
____________________________
"SCULPTAMANIA!"
Creative Construction Toys not available at this time
Play with our NEW totally cool creative construction toys whenever we're open! (Funded by Disney through a grant administered by the Association for Library Services to Children, a division of the American Library Association)
MagnaTiles
B. Toys Bristle blocks
Connectagons
Keva planks
Magformers
Quadrilla
Strawbees
Blocks: architectural, unit, Haba
255-piece domino race set
Sculpture in a Box
K'Nex
Zoob
Suspend
Squigz
What is your library worth to you?
Literally...how much do you save by using your library? Find out by using this "Return on Investment Calculator." 
A FEW LINKS...

  ...and click "Like!"
Morenci History (reprinted from Our Journey in Time)
---
- Work and research from the office or from home, anytime
 - Book reviews, top sellers, author interviews, and news headlines